2013 WellBEing Resource Cover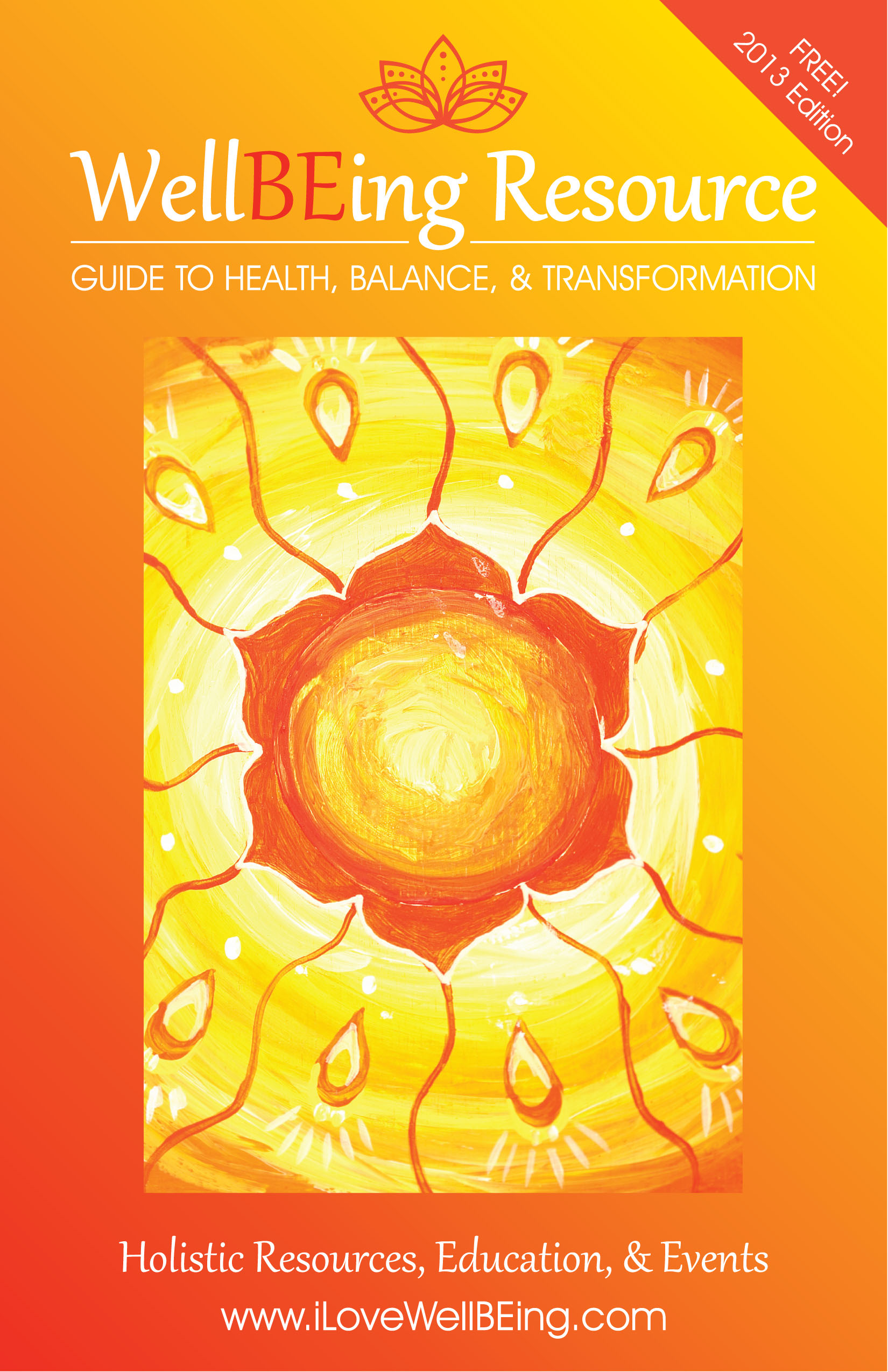 Special Note From WellBEing Resource participant Grace Arielle:  
"The time is here as we venture into the coming year of 2013 for great personal evolution and spiritual maturation. The 2013 WellBEing Resource cover illustrates an access point for this time of transformation. We look to the chakra system as a roadmap & vehicle to incite this transformation. It is said that the human body has seven major energy centers associated with it. The red, orange, and yellow hues depicted on the cover coincide with the energies of the first three chakras found within the body.   
The BASE CHAKRA is the seat of our sense of survival and security within our bodies, lives, and our sense of safety on the planet. The SECOND CHAKRA is the seat of our creativity, creative expression, as well as our sexual expression. The THIRD CHAKRA is the seat of our personal power in the world and its authentic right use.
The blossoming Lotus of Enlightenment at the center of the cover reminds us that this is the time to "enlighten" these areas of ourselves for the next phase of evolution. We enlighten the seats of survival, creativity, and power by imbuing and saturating them with the energies of the "upper chakras".
For so long now, many of us have chosen to attain and attempt to remain in the energies of the upper chakras. As we choose to evolve, we utilize the states of love, authentic expression, intuitiveknowing, and connection (upper chakra qualities) with source consciousness in raising the vibration of the seats of survival, power, and creativity. Now all of our endeavors, creations, interactions and relationships are infused with new light, life, and purpose. The 2013 WellBEing Resource guide cover is a bright beacon reminding us it's time, beckoning us toward this evolutionary phase."
How might YOUR offerings support evolution & transformation in the community? 
BE part of the 2013 WellBEing Resource and let your unique bright light be seen by those who are ready to receive and evolve."
Grace Arielle is a holistic therapist, deep peace energy activator, and nature diva: www.gracearielle.com 
About

Whatcha Looking For?