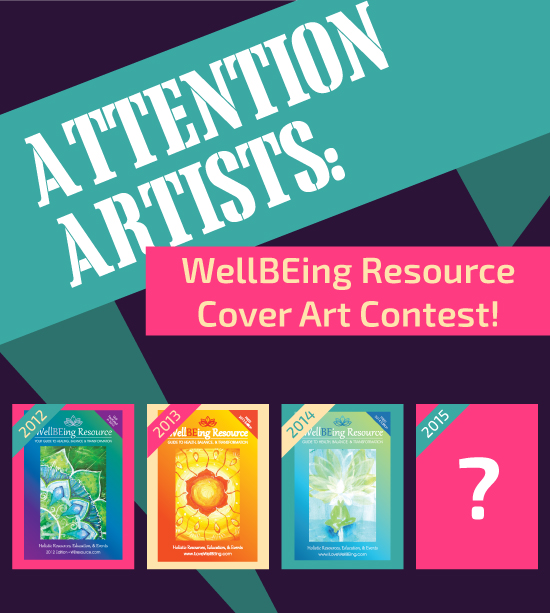 We're excited to announce that this year, we'll be  selecting a LOCAL artist's work to be featured on the cover of our 2015 WellBEing Resource!
The WellBEing guide contains information on regional wellness practitioners, classes, events, articles, recipes, healthy eating grocery and dining, and more! It is distributed throughout the greater Sacramento region…
If you know a local artist or are one, CLICK HERE for more info! 
P.S. We have beautiful printed fliers, in case you'd like to hang one at your studio or if you'd like a digital file to print yourself… Email if so!

About

Whatcha Looking For?