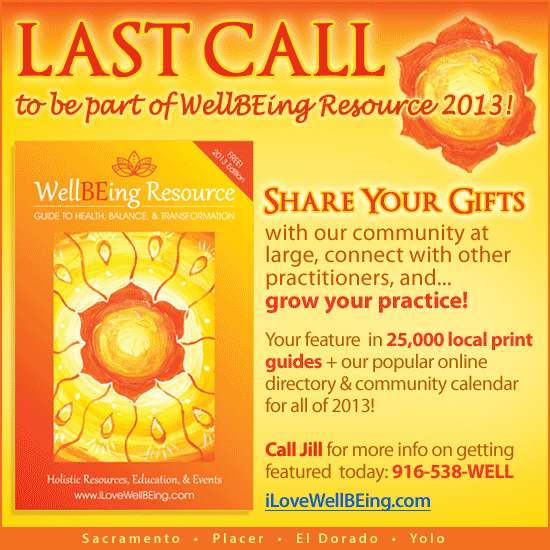 It's my joy to provide the local community with a resource filled with all different types of natural health and wellness services, information, and happenings!
Thanks to the community for embracing WellBEing Resource and to the featured participants for sharing your gifts and passion!  Share the 
Interested, or know someone who would be a great fit, as a feature in the 2013 WellBEing Resource? Click here for more info.

About

Whatcha Looking For?